A.

Strengths and Weaknesses of Barcelona
Barcelona, Spain's second largest city with a population of around 1.6 million, captivates with a delightful mix of fanciful architecture, sun-drenched Mediterranean beaches, vibrant nightlife, fascinating museums and immeasurable culture.
The famous architect Antoni Gaudi (1852–1926) has left here a legacy of extraordinary works, which include the Park Guell, the Pedrera House and his still unfinished masterpiece, the Sagrada Familia.
With its colourful interior and its extraordinary structure, it is by far Barcelona's most awe-inspiring sight.
The Catalan metropole scores consistently high in almost all of the relevant categories and enjoys on top of that excellent climatic conditions.
The sights apart from the Sagrada Familia are not that impressive for a city ranked second (all rated at 6/10 or lower).
B.

Top 10 Best Things to Do in Barcelona

(Detailed List with Photos and Information)
These sights and attractions contribute to a sights score of 7.0/10.
SAGRADA FAMILIA (Church of the Sacred Family) 9
Designed by the famous Spanish architect Antoni Gaudí (1852–1926) this large Roman Catholic church is fascinating on the outside, but for sure the best part is the stunning colourful interior.
The Sagrada Familia is now in its 135th year and approximately 70 per cent finished.
Church (World Heritage Site since 1984)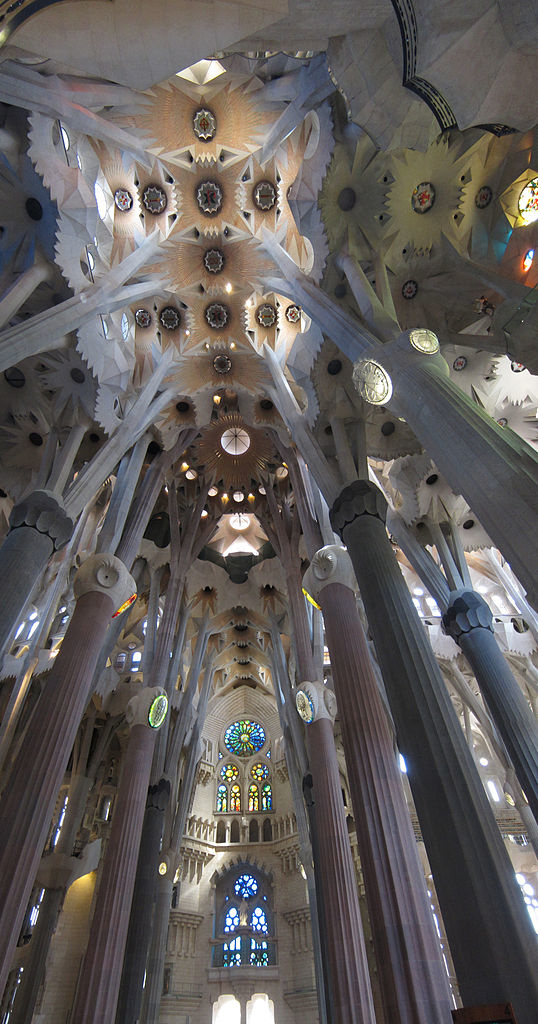 by Thomas Quine / CC BY-SA 2.0
D.

Best Day Trips and Excursions from Barcelona
Santa Maria de Montserrat Abbey (61 km from Barcelona) 5
E.

Top 10 List of the Best Things to Do in Barcelona

(including close-by excursions)
SAGRADA FAMILIA (church by Gaudi) 9
CASA MILÀ (LA PEDRERA) (building by Gaudi) 6
PALAU DE LA MUSICA CATALANA (concert hall) 6
Park Güell (Gaudí-designed park) 6
CASA BATLLO (building by Gaudi) 6
The Raval (city district) 6
Barcelona Cathedral 5
Las Ramblas (street) 5
Museu Picasso (museum) 5
Fundació Joan Miró (museum) 5