A.

Strengths and Weaknesses of Edinburgh
Edinburgh with a population of around 460,000 inhabitants has two contrasting parts: the medieval Old Town perched up on a rocky outcrop and the Georgian (late 18th century) New Town laid out below.
Together they are listed as a UNESCO World Heritage Site since 1995.
The city is also famous for its unequalled programme of festivals throughout the year, which culminate in the high summer with the Military Tattoo, the International, and the Fringe, amongst many others.
The Capital of Scotland is the second most important financial center in the United Kingdom after London.
Edinburgh scores solid in almost all of the categories and has on top of that a dramatic setting with its imposing castle located on one of the highest points in the city, beyond its own beauty, allowing breathtaking views.
The city is rather expensive and the climatic conditions are not the best, having wet, unpredictable weather.
B.

Best Things to Do in Edinburgh

(Detailed List with Photos and Information)
These sights and attractions contribute to a sights score of 6.85/10.
EDINBURGH CASTLE 8
Towering on a rocky outcrop over the city and offering fantastic panoramic views this instantly recognizable stone castle dominates the skyline of Scotland's capital city for centuries.
Highlights within the fortress include the the Scottish Crown Jewels, the Great Hall (completed in 1511), the 12th century St. Margaret's Chapel, and the Stone of Destiny (Scotland's inauguration stone). The castle hosts the world-famous Edinburgh Military Tattoo every August.
Castle (World Heritage Site since 1982)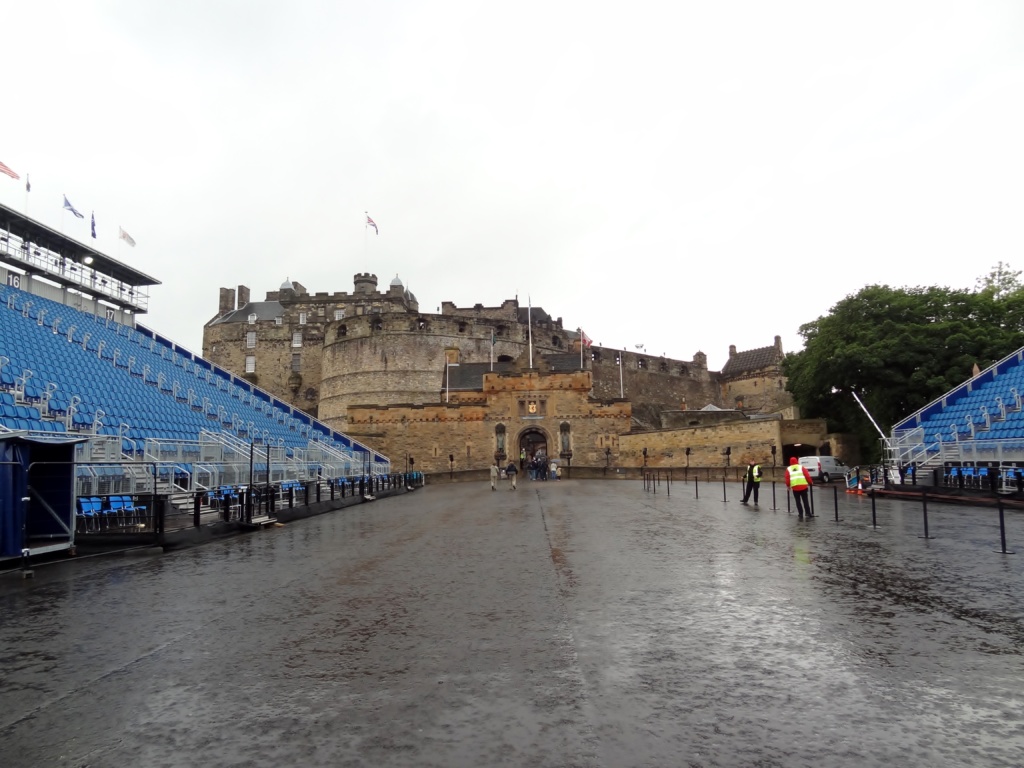 Arthur's Seat 7
Standing at 250.5 m (822 ft), Arthur's Seat is the highest point of a group of grass covered volcanic hills in the 640-acre Holyrood Park.
Hiking to the top is relatively easy and is rewarded with spectacular panoramic views over Edinburgh.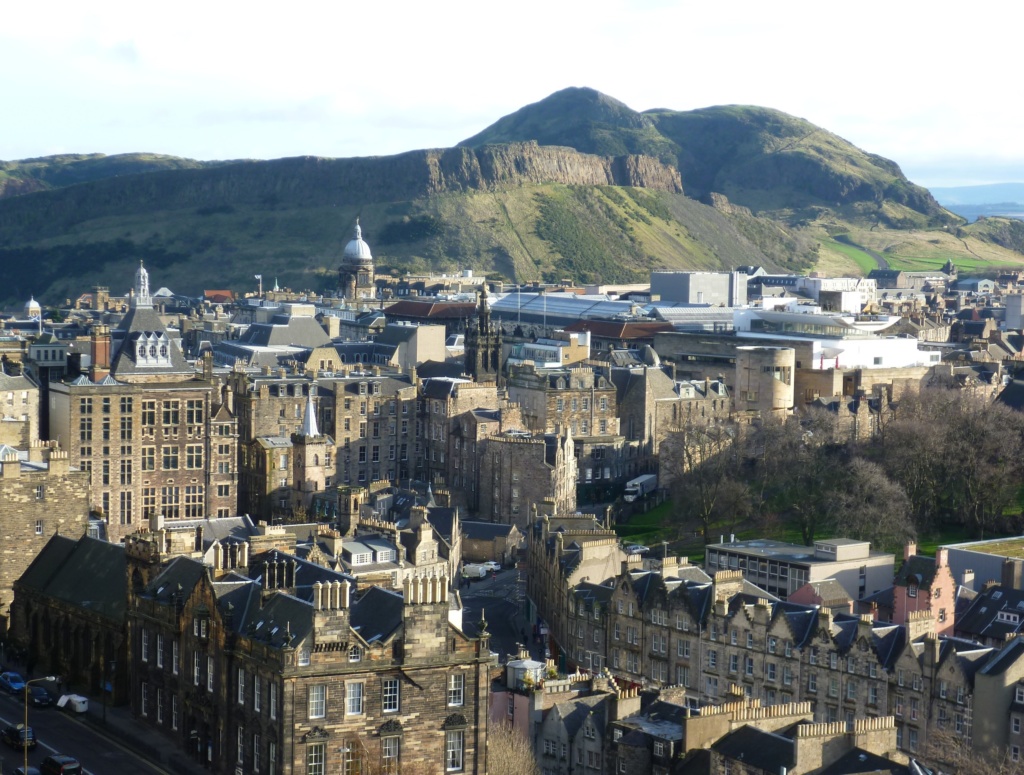 by Kim Traynor / CC BY-SA 3.0
OLD TOWN 6
Edinburgh's oldest neighbourhood has preserved much of its medieval character and is watched over by the prominent Edinburgh Castle.
The central boulevard which runs between the hilltop castle and Holyrood Palace consists of four sequential streets known as the "Royal Mile". Notable buildings in the Old Town include St. Giles' Cathedral, the General Assembly Hall of the Church of Scotland, the National Museum of Scotland and the Scottish Parliament Building.
Historic Area (World Heritage Site since 1995)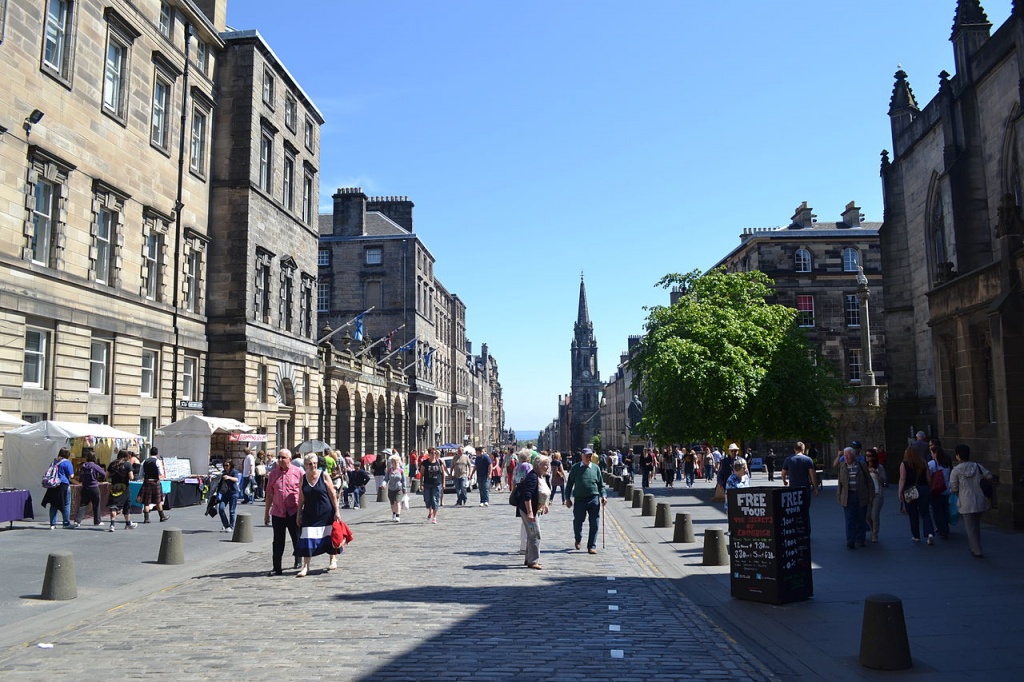 by Daniel from Galashiels / CC BY-SA 2.0
Carlton Hill 6
This hill — a UNESCO World Heritage Site — is situated beyond the east end of Princes Street and the location of several photogenic monuments and buildings including the circular Dugald Stewart Monument, the National Monument (a Parthenon replica), the Nelson Monument (a tall tower), the Old Observatory House and the City Observatory.
The top of the hill is a perfect spot to take photos of the city.
Viewpoint (Elevation 103 m)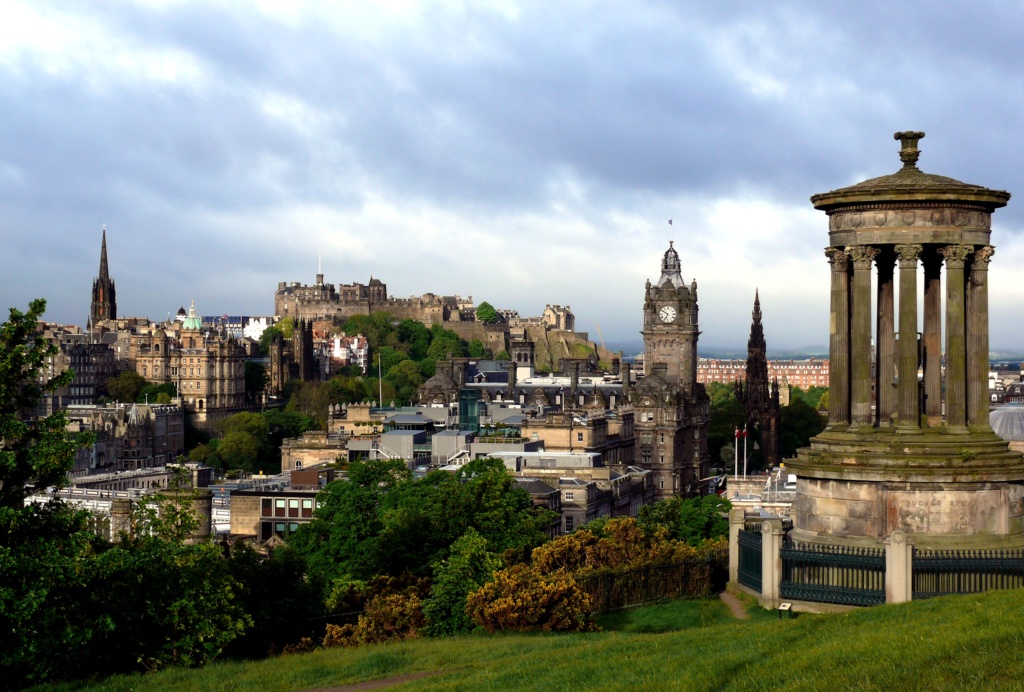 by Ad Meskens / CC BY-SA 3.0
National Museum of Scotland 5
Museum (Highlight of the collection: Lewis chessmen [ca. 12th century])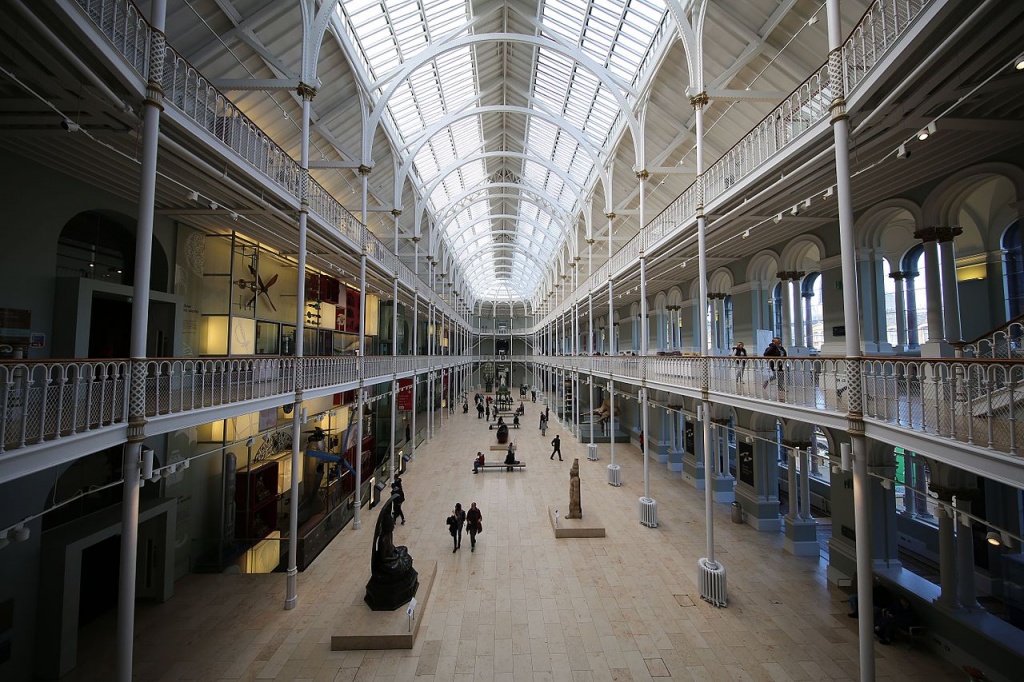 by Geni / CC BY-SA 4.0
D.

Best Day Trips and Excursions from Edinburgh
Glasgow (city, 75 km from Edinburgh, 1 h by train) 6
E.

Top 10 List of the Best Things to Do in Edinburgh

(including close-by excursions)