A.

Strengths and Weaknesses of Milan
Milan is Italy's leading economic, industrial, and commercial centre and one of the world's fashion capitals.
Here you will also some of the best shopping in Europe from the extremely upscale stores of the Quadrilatero d'Oro to the more reasonably priced shops on Corso Buenos Aires.
The main attraction is the Duomo with its daunting façades, one of the world's largest and also most beautiful cathedrals, well worth visiting not only inside, but also on its rooftop terrace, which grants amazing views over Milan.
Milan offers numerous sights, is clean, safe, and scores high in nightlife.
Milan is rather expensive and just having some canals (the Navigli) in the southeast the city is not very well situated.
A visit to see "The Last Supper" a late 15th-century mural painting by Leonardo da Vinci should be booked well in advance.
B.

Best Things to Do in Milan

(Detailed List with Photos and Information)
These sights and attractions contribute to a sights score of 6.90/10.
Chiesa di San Maurizio al Monastero Maggiore 6
Considered the "Sistine Chapel" of Milan, the walls of San Maurizio are covered by beautiful, well-preserved 16th century frescoes by Bernardino Luini and his sons.
The rather simple exterior gives little indication as to the splendour that awaits inside this church.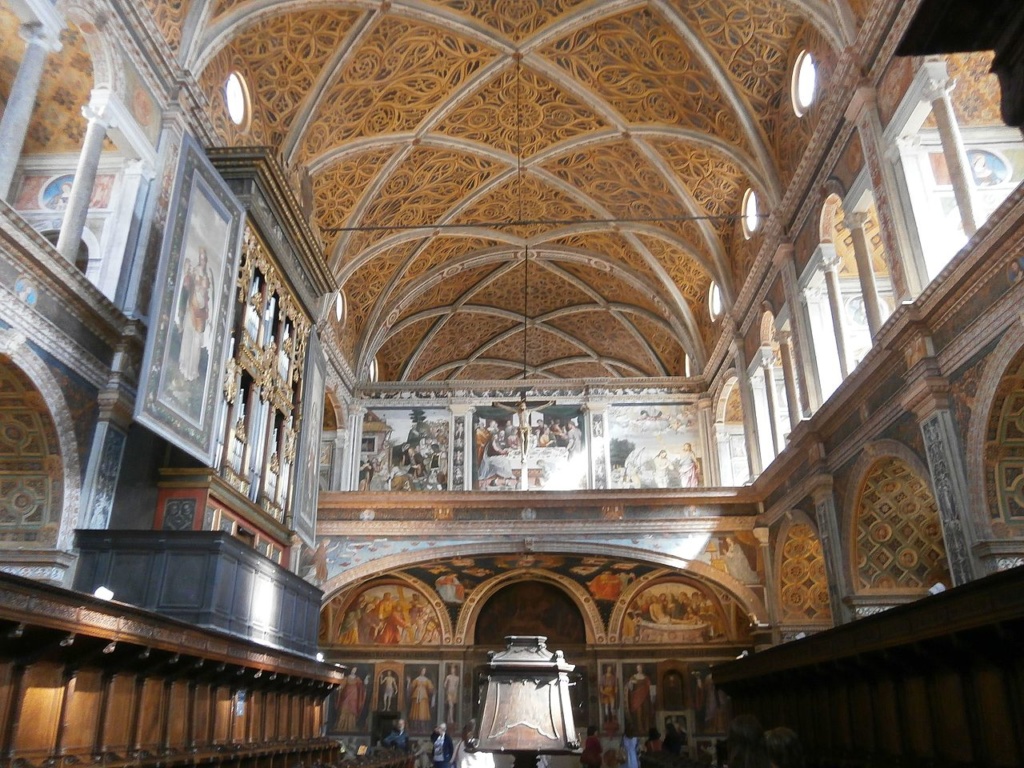 by Casalmaggiore Provincia / CC BY-SA 4.0
E.

Top 10 List of the Best Things to Do in Milan

(including close-by excursions)
Duomo and Duomo Rooftop (cathedral) 8
Teatro alla Scala (opera house) 7
Church of SANTA MARIA DELLE GRAZIE and THE LAST SUPPER (mural painting by Leonardo Da Vinci) 7
Piazza del Duomo (square) 7
Chiesa di San Maurizio al Monastero Maggiore (church) 6
Galleria Vittorio Emanuele II (shopping passage) 6
Pinacoteca Brera (museum) 6
Castello Sforzesco (castle) 5
Navigli (canals) 5
Basilica of Sant'Ambrogio (Church of Saint Ambrose) 5