A.

Strengths and Weaknesses of Rio de Janeiro
Presided over by the Cristo Redentor Rio de Janeiro is a mix of crazy urbanism, fine sandy beaches, green hills, colonial architecture, ultra-modern buildings and wretched shacks; rich, bohemian and poor.
Rio has a dramatic setting and in Sugarloaf Mountain and the Cristo Redentor statue two of the world's most iconic sights.
Its fabulous beaches and renowned carnival celebrations add to the attraction.
Apart from its fantastic location, Rio scores solid to high in sights, shopping, and nightlife. The climate is also appealing.
For years now Rio de Janeiro has made just about every short list for the world's most violent and dangerous cities.
In addition, there are hardly any pedestrian zones and the city is rather expensive.
B.

Best Things to Do in Rio de Janeiro

(Detailed List with Photos and Information)
These sights and attractions contribute to a sights score of 6.85/10.
Museu do Amanhã (Museum of Tomorrow) 6
Museum (completed 2015, architect Santiago Calatrava)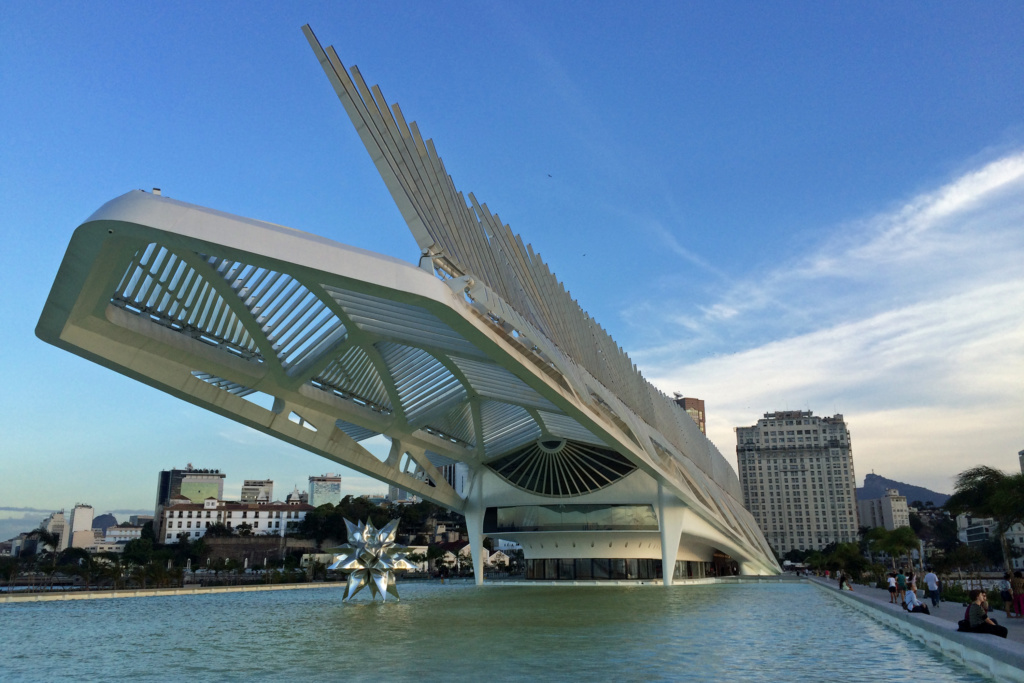 by Mariordo / CC BY-SA 4.0
Real Gabinete Português Da Leitura (Royal Portuguese Cabinet of Reading) 5
Library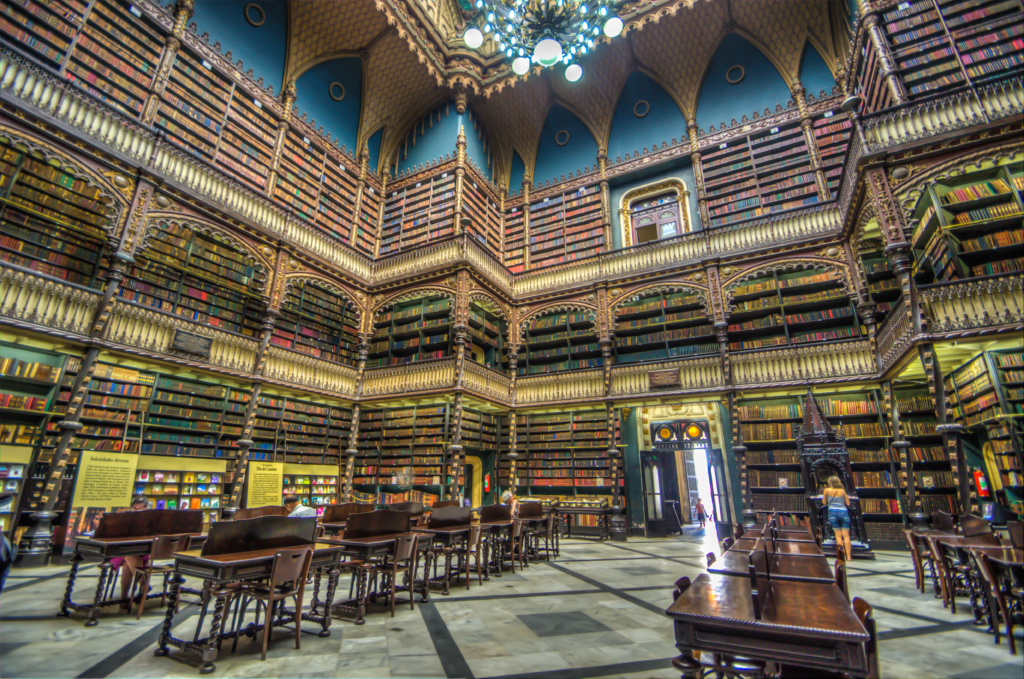 by Mayumi Ishikawa / CC BY-SA 2.0
C.

Other Notable Sights and Attractions in Rio de Janeiro
-Mosteiro de São Bento (Monastery of St. Benedict) 5
-Centro Cultural Banco do Brasil (cultural center) 5
-Carioca Aqueduct 5
-Catedral Metropolitana de São Sebastião do Rio De Janeiro (cathedral) 5
-Estádio Maracanã (Maracanã Stadium) 5
-Praça XV de Novembro (square) 4
-Paço Imperial (museum) 4
E.

Top 10 List of the Best Things to Do in Rio de Janeiro

(including close-by excursions)
CORCOVADO (with Cristo Redentor Statue) 9
SUGARLOAF MOUNTAIN (with cable car) 8
Theatro Municipal 6
Copacabana and Ipanema Beach (all year 21-26° C ) 6
Igreja da Ordem Terceira de São Francisco (church) 6
Museu do Amanhã (museum by Calatrava) 6
Jardim Botânico (botanical garden) 6
Riocentro (city district) 5
Escadaria Selarón (Steps) 5
Real Gabinete Português Da Leitura (library) 5