A.

Strengths and Weaknesses of Seville
Seville, southern Spain's largest city situated on the River Guadalquivir has been home to the operas Carmen, Don Juan and Figaro, and its marvellous Gothic cathedral is the resting place of Columbus.
Across from the Cathedral is the Real Alcazar, a splendid medieval Islamic palace with its beautiful gardens.
The spectacular Plaza de España is a semi-circular brick building in Renaissance/neo-Moorish style with a tower at either end. In front of the building is a 500-metre canal.
With the mentioned three excellent attractions, Seville scores deservedly high in sights and pedestrian zones and decent in all other categories.
Situated in the south of Spain Seville furthermore enjoys a highly appealing climate most of the year.
Seville has no prominent weakness and is endowed with no criteria with a low score.
B.

Best Things to Do in Seville

(Detailed List with Photos and Information)
These sights and attractions contribute to a sights score of 7.55/10.
LA GIRALDA 6
Climb the 35 wide ramps of the iconic bell tower of Seville's Cathedral for breathtaking panoramic views.
Originally erected as a minaret at end of the 12th century, the 104.1 m-high (342 ft) Giralda tower has seen later additions like the Renaissance style top.
Historic Tower (World Heritage Site since 1987)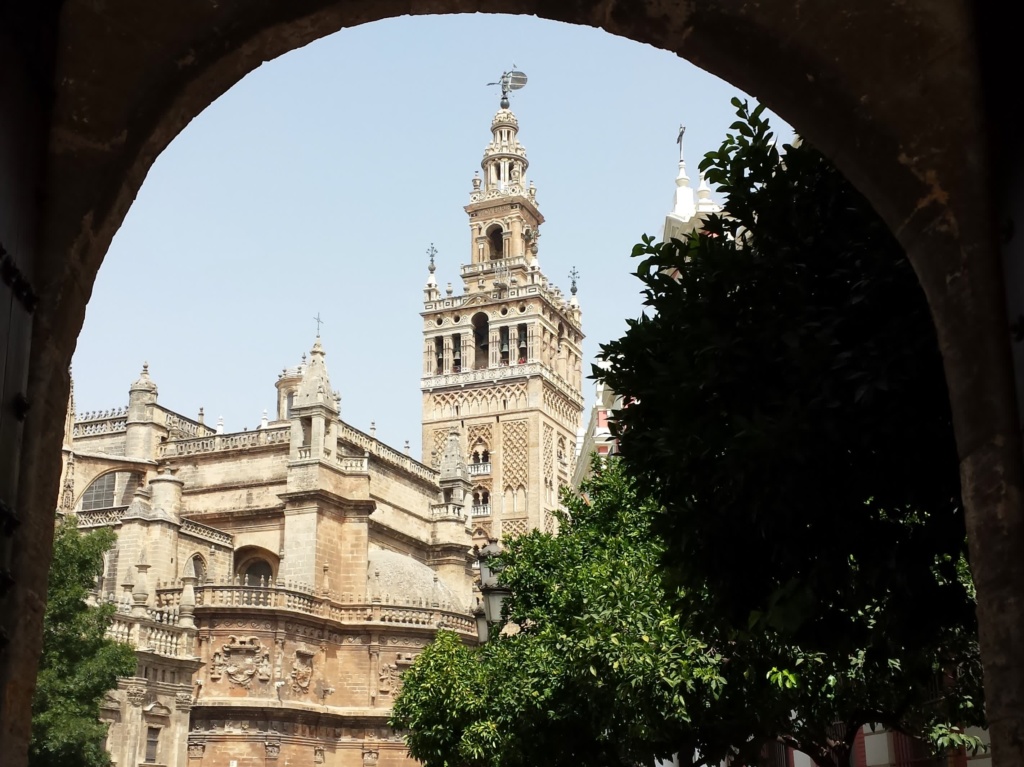 Metropol Parasol 6
Completed in 2011, this ultra-modern sprawling structure, consisting of six enormous entirely wooden umbrellas, is a highlight of contemporary architecture.
Commonly referred to as "Las Setas" (The Mushrooms) this almost organic structure features a spectacular observation deck with a panoramic walkway, bars, a market and a small archaeological museum.
Modern Building (height: 26 m, with view from the upper level, completed 2011)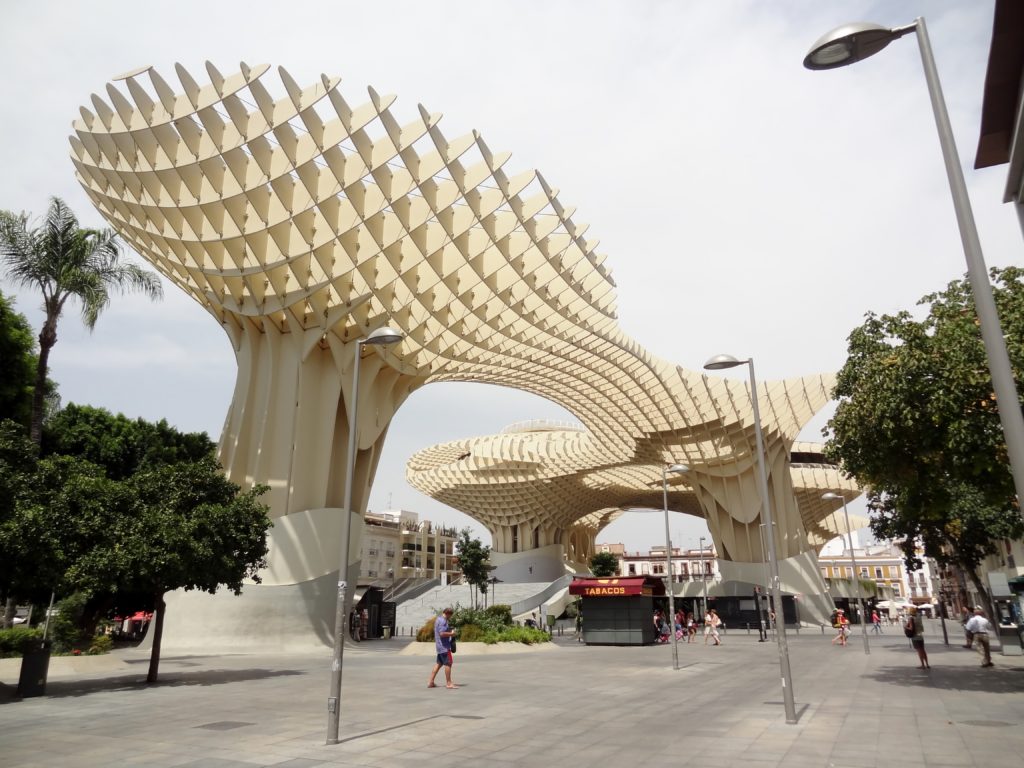 E.

Top 10 List of the Best Things to Do in Seville

(including close-by excursions)
REAL ALCÁZAR (palatial buildings) 8
Plaza de España (square) 8
CATEDRAL DE SANTA MARÍA (cathedral) 8
Santa Cruz (city district) 7
LA GIRALDA (bell tower) 6
Parasol Mirador (modern building) 6
Casa de Pilatos (Andalusian palace) 5
Museo de Bellas Artes (museum) 5
Torre del Oro (historic tower) 5
Parque de Maria Luisa (park) 5