A.

Strengths and Weaknesses of Singapore
Singapore, one of the few city-states in the world with a population of around 3 million, is easily one of the world's most modern cities.
You will find stunning contemporary architecture like the iconic three-towered Marina Bay Sands Hotel with its rooftop infinity pool, the Gardens by the Bay with its futuristic "supertrees" or the show piece arts centre Esplanade - Theatres on the Bay.
If you like to observe animals Singapore has marvellous propositions from Singapore Zoo, regularly considered the best in the world, to the nearby unique Night Safari or the recently opened S.E.A Aquarium — one of the largest and best aquariums in the world.
Singapore scores extremely high in safety and cleanliness, location, transport, and — of course — shopping, which is almost a national sport. Furthermore it offers a very solid lineup of sights.
The humid tropical climate with a lot of rain can be difficult to bear. In addition, Singapore is one of the most expensive cities in the world and possesses only a few pedestrian zones.
B.

Best Things to Do in Singapore

(Detailed List with Photos and Information)
These sights and attractions contribute to a sights score of 6.85/10.
Marina Bay Sands 7
This instantly recognisable highlight of modern architecture includes three gracefully sloping towers of 194 meters crowned with a 340 meter-long sky terrace that resembles an elongated yacht.
Finished in 2010 and costing $5.5 billion Marina Bay Sands is one of the most expensive buildings ever constructed. While the world-famous 150-meter outdoor infinity pool on the roof is reserved exclusively for hotel guests, the SkyPark Observation Deck is open to everyone, offering breathtaking panoramic views of Singapore and beyond.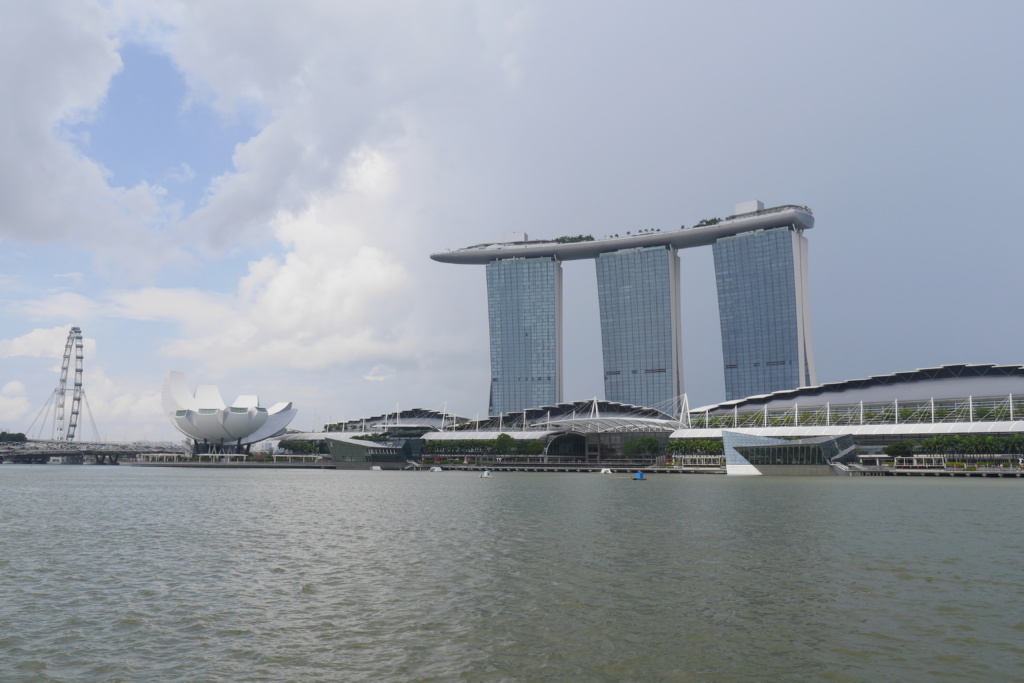 Singapore Zoo 7
Deservedly ranking amongst the very best in the world Singapore Zoo is renowned for its naturalistic enclosures, displaying animals in vast 'open' exhibits with hidden barriers, moats, and glass between the animals and visitors.
About 800 animals live in the zoo representing more than 315 species. Highlights include an impressive colony of orangutans, white Bengal tigers and a komodo dragon.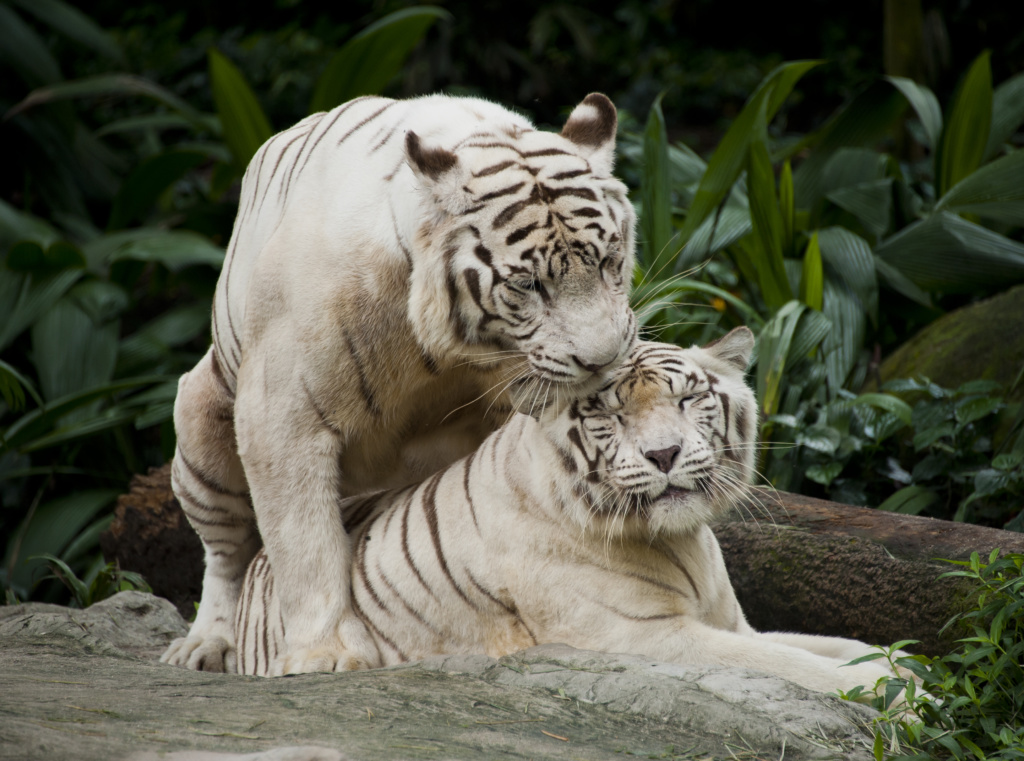 by Chensiyuan / CC BY-SA 4.0
S.E.A Aquarium 7
The S.E.A. Aquarium (South East Asia Aquarium) on Sentosa Island contains the world's largest collection of manta rays, including the unique giant oceanic manta ray in captivity.
It was the world's largest aquarium by total water volume until 2014 when it was surpassed by the Chimelong Ocean Kingdom. The centerpiece of the Aquarium is the Open Ocean tank with more than 18,000,000 l (4,000,000 imp gal; 4,800,000 US gal) and 50,000 animals. It is ranked 3rd best aquarium in the world in our specialized list.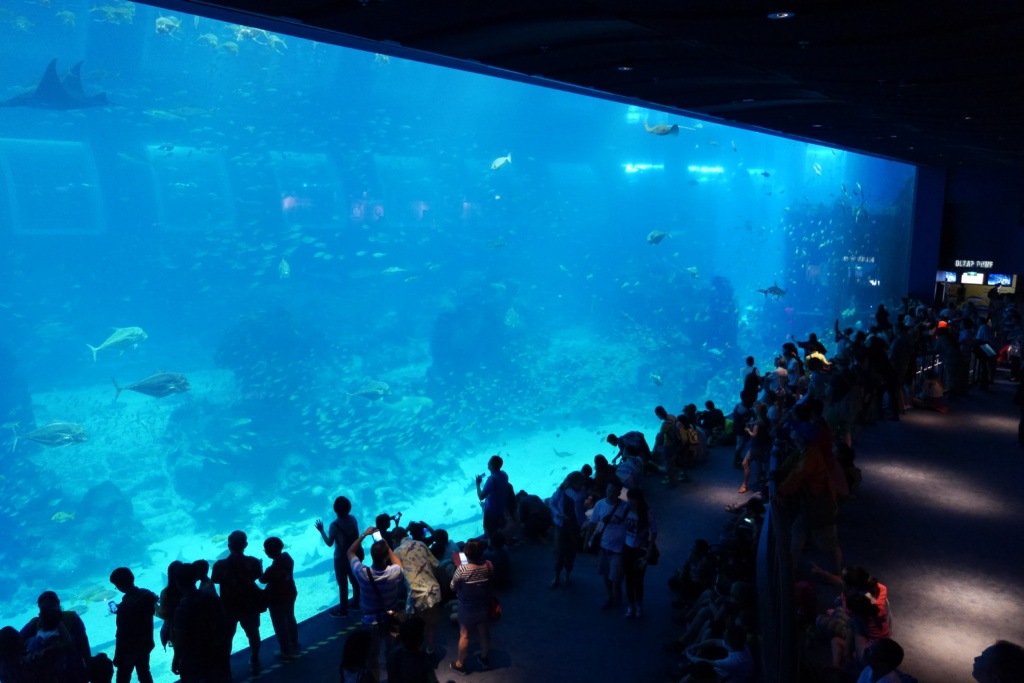 Orchard Road 6
Shopping Street This is Singapore's world-famous shopping street containing countless malls.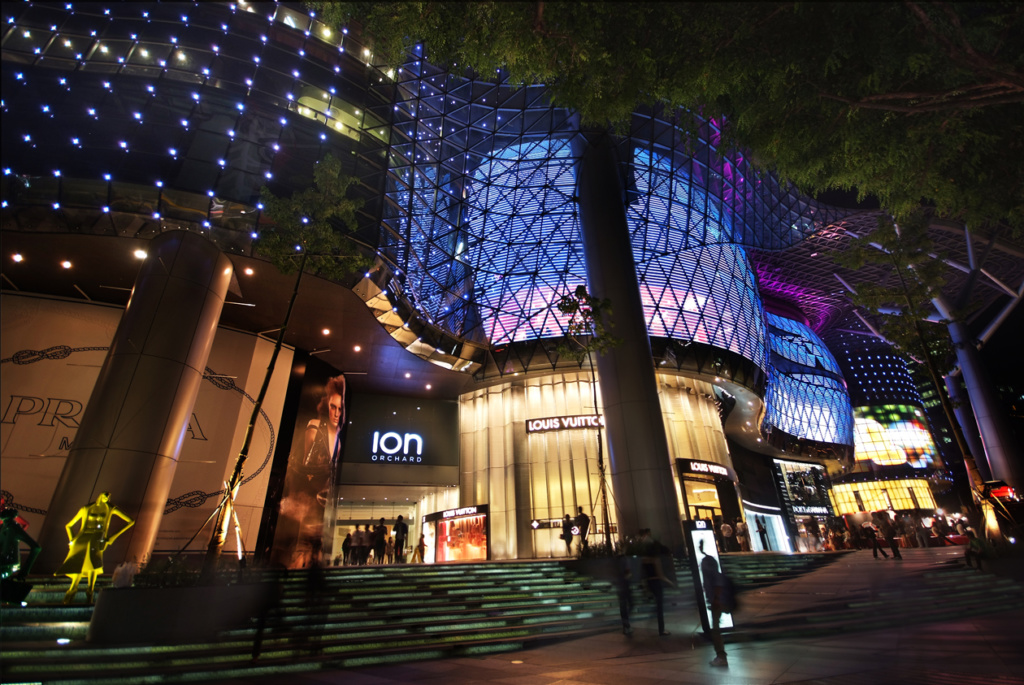 by William Cho / CC BY-SA 2.0
D.

Top 10 List of the Best Things to Do in Singapore

(including close-by excursions)