A.

Strengths and Weaknesses of Athens
Named after Athena, the goddess of wisdom the Greek Capital Athens with around 660,000 inhabitants in the city itself (and over 3 million in urban area) is over 3000 years old and therefore definitely the city to go back to the source of western civilisation.
The magnificent Acropolis, crowned by the iconic Parthenon temple, rises above the city.
Even in the face of current financial issues, Athens is surprisingly more sophisticated and cosmopolitan than ever before.
Scoring high in sights, location, and most of all in climate secures a top 40 finish for the Greek capital.
If you do not like museums or ruins, there is not much else to see. As you leave the beautiful historic centre, Athens is notorious for being loud, polluted and full of concrete.
Demonstrations and riots are still relatively frequent.
B.

Best Things to Do in Athens

(Detailed List with Photos and Information)
These sights and attractions contribute to a sights score of 6.7/10.
Temple of Hephaestus and the Ancient Agora 6
Overlooking the Ancient Agora (the commercial, political, and social center of ancient Athens) this impressive 5th-century BC temple, dedicated to the god craftsmen and metalworkers Hephaestus, is arguably the best-preserved in all of Greece.
Nearby is the Stoa of Attalos, an exact as possible replica of the original building (reconstructed in 1952–1956), which houses the interesting Museum of Agorá.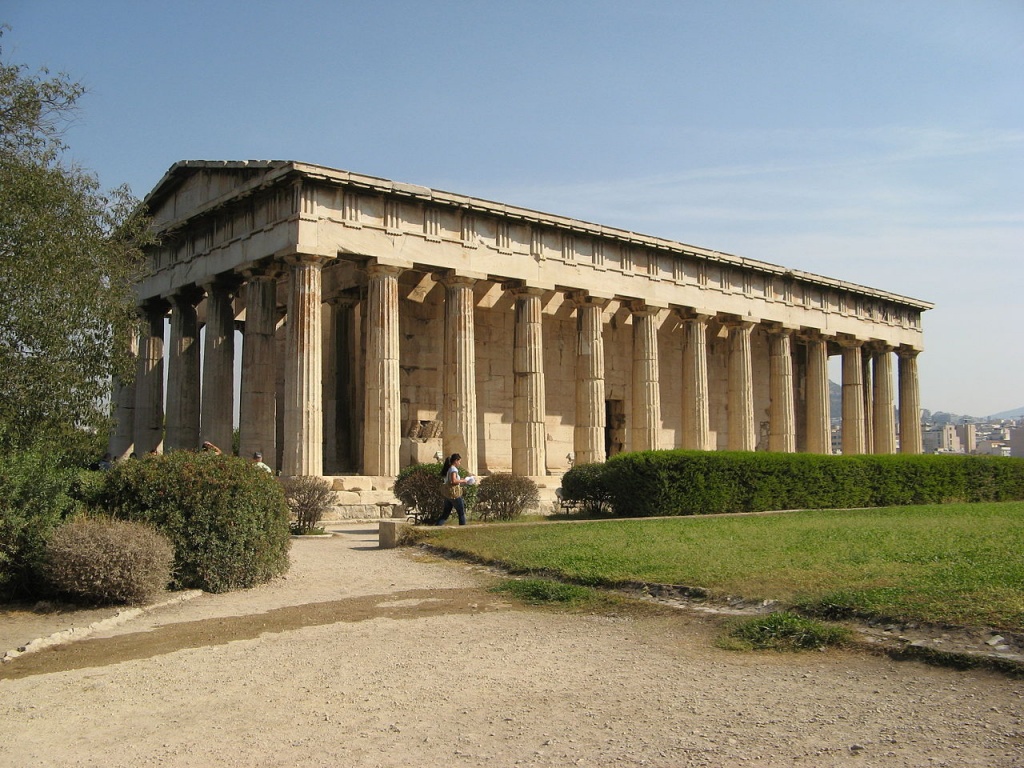 by Storeye / Public domain, via Wikimedia Commons
ERECHTHEION TEMPLE 6
Located on the Acropolis just north of the Parthenon, this temple built entirely of marble between 421 and 406 BCE is most known for its south porch (Porch of the Caryatids), which is supported by six female figures (caryatids) in place of traditional columns.
One of those original six figures, which are replaced onsite by replicas, is now on display in the British Museum in London, the other five in the nearby Acropolis Museum.
Temple (World Heritage Site since 1987)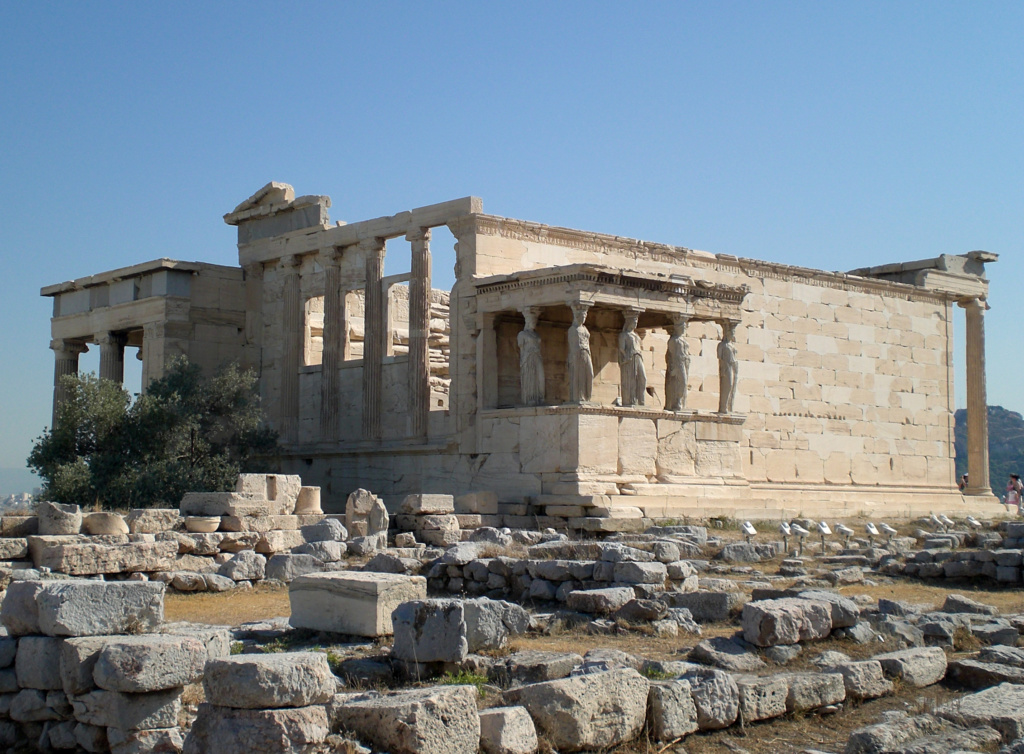 Lycabettus Hill 6
Walk or catch the the funicular (from Ploutarchou Street in Kolonaki) to soak up the romantic panoramic views over the city of Athens, the Acropolis, and Piraeus from this eye-catching hill.
Hill (with funicular railway, 296 m)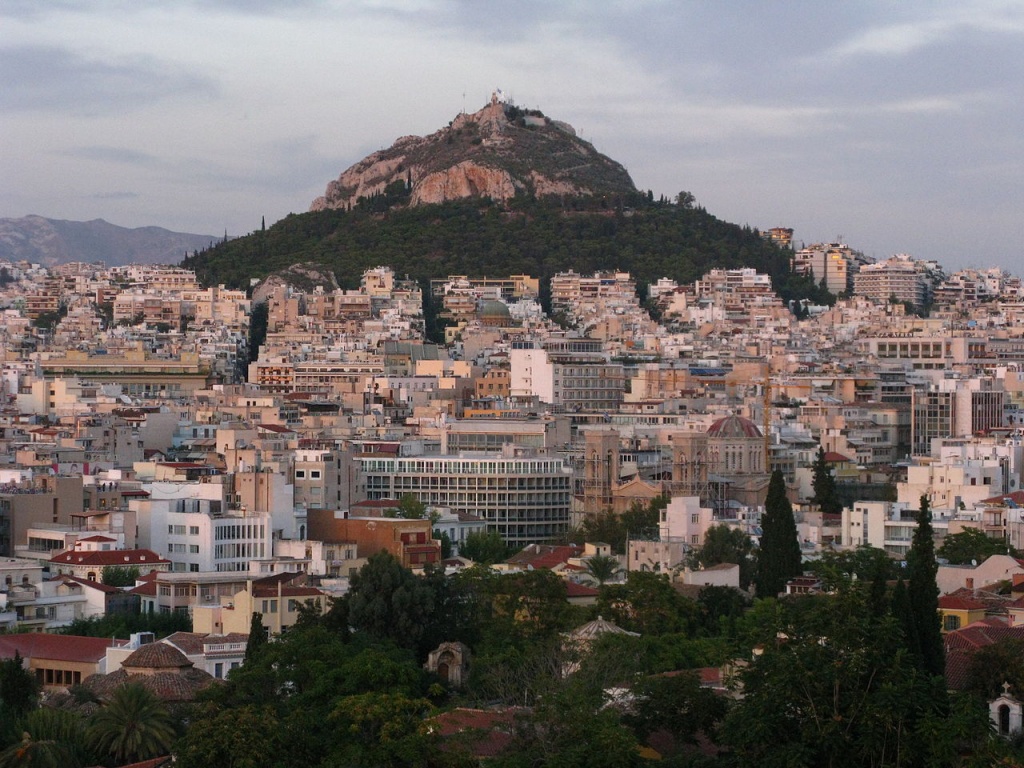 by Tilemahos Efthimiadis / CC BY-SA 2.0
Benaki Museum 5
Museum (Most famous painting: "The Hymn to the Virgin" by Theodoros Poulakis [1650-1699])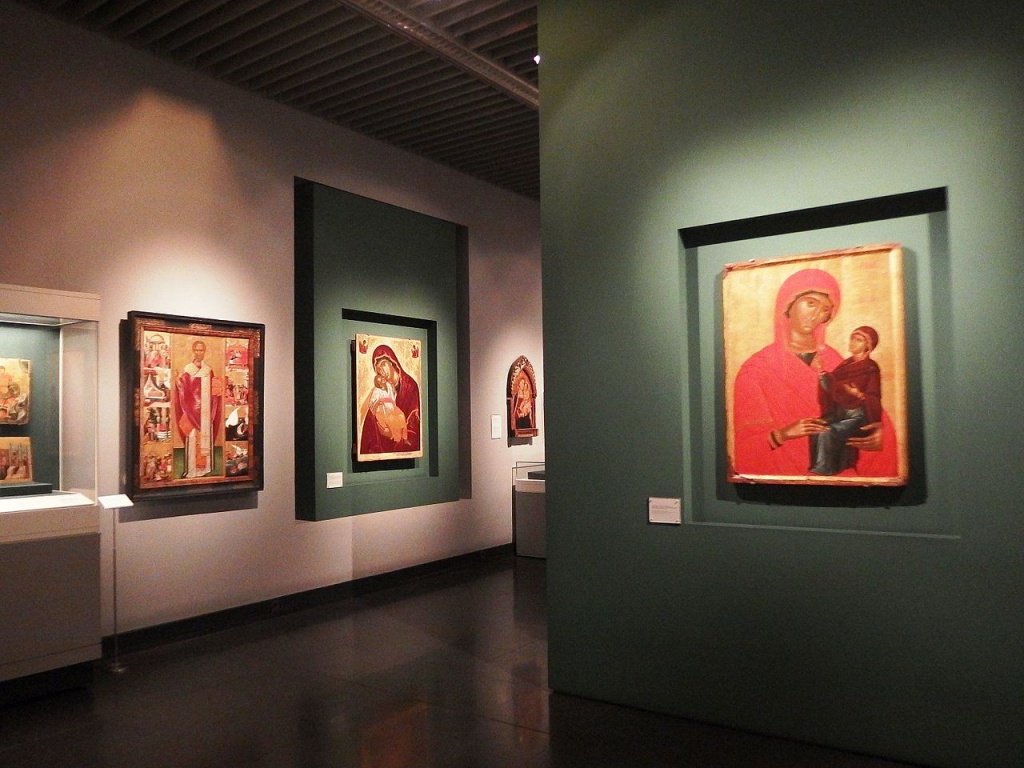 by Palickap / CC BY-SA 4.0
C.

Other Notable Sights and Attractions in Athens
-Temple of Athena Nike (within the Acropolis complex) 5
-Philopappos Hill (Hill of the Muses) 5
-Museum of Cycladic Art 5
-Panathinaiko Stádio (Panathenaic Stadium) 5
-Theatre of Dionysos (within the Acropolis complex) 5
-Byzantine Museum 5
-Roman Agora (with Tower of the Winds) 5
-Anafiotika (city district) 5
-Olympieion (Temple of Olympian Zeus) 5
-Kapnikaréa (small church) 5
-Metropolitan Cathedral of Athens 5
D.

Best Day Trips and Excursions from Athens
ARCHAEOLOGICAL SITE OF DELPHI (World Heritage Site since 1987, 183 km from Athens) 6
E.

Top 10 List of the Best Things to Do in Athens

(including close-by excursions)