A.

Strengths and Weaknesses of of Buenos Aires
Buenos Aires, the birthplace of the tango is situated on the western shore of the estuary of the Río de la Plata and laid out in a mosaic of diverse neighbourhoods.
The most important of those being Microcentro-downtown with the main historical spots, San Telmo with colonial-style houses, trendy Palermo, colourful the old port district La Boca and the Puerto Madero with its modern skyline.
The seductive capital of Argentina bustles with activity, from festivals to remarkable museums, thriving nightlife to busy markets, historic cafés, elegant restaurants, and glamorous bars.
The city scores high in location, affordability, and nightlife.
Street crime is unfortunately very present and you should exercise appropriate levels of caution. Buenos Aires is not a city you visit for its famous sights, since they are all rated relatively low.
B.

Best Things to Do in Buenos Aires

(Detailed List with Photos and Information)
These sights and attractions contribute to a sights score of 6.65/10.
Recoleta Cemetery 6
Containing elaborate mausoleums, tombs, crypts and statues in various architectural styles Recoleta Cemetery is unquestionably one of the best cemeteries in the world.
by HalloweenHJB / CC BY-SA 3.0
Palacio Barolo 6
Completed in 1923 as the highest building in South America the 100m-high Palacio Barolo is an impressive historic building, designed in a mixture of neo-Romanesque and neo-Gothic styles in accordance with the cosmology of Dante's Divine Comedy.
Guided tours to the rooftop lighthouse are available but should be reserved in advance.
Historic Building Prebooking advised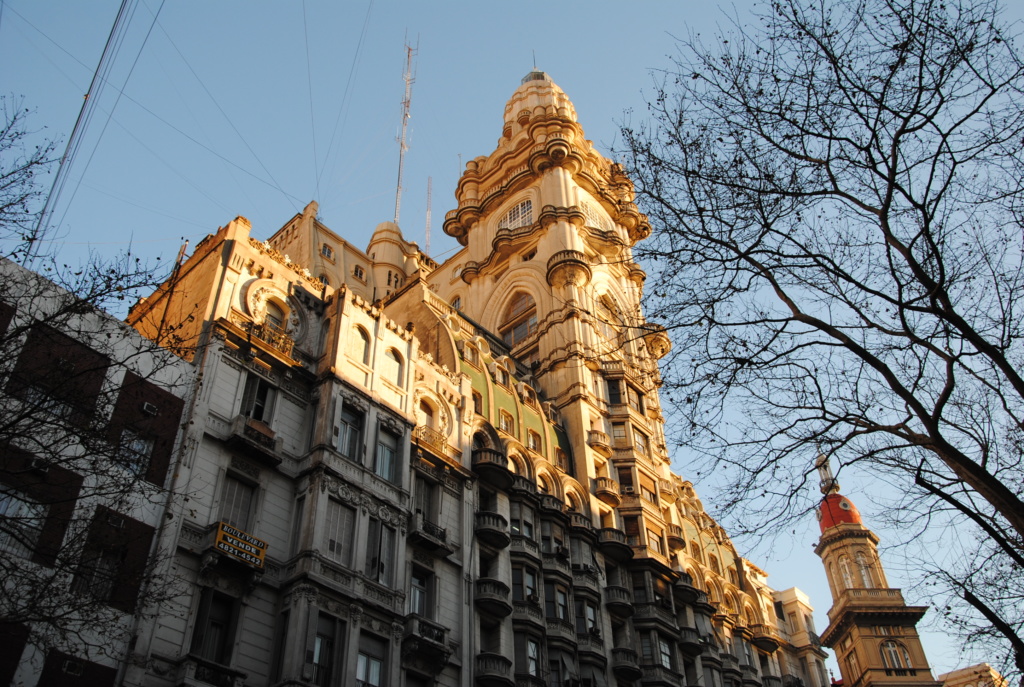 by Leandro Neumann Ciuffo / CC BY-SA 2.0
C.

Other Notable Sights and Attractions in Buenos Aires
-Recoleta (city district) 5
-National Museum of Decorative Art 5
-The Obelisk (68 m) 5
-Palermo (city district) 5
-San Telmo (city district) 5
-Congress Palace 5
-Cafe Tortoni 5
-Catedral Metropolitana 5
-Floralis Genérica (sculpture) 5
-El Ateneo Grand Splendid (historic book shop) 5
-Galerias Pacifico (historic shopping mall) 5
D.

Best Day Trips and Excursions from Buenos Aires
HISTORIC QUARTER OF THE CITY OF COLONIA DEL SACRAMENTO (World Heritage Site since 1995, 100 km from Buenos Aires, 1h by catamaran ferry) 5
E.

Top 10 List of the Best Things to Do in Buenos Aires

(including close-by excursions)