A.

Strengths and Weaknesses of Rome
The second Italian city in our list, its capital Rome with a population of around 3 million, has an extraordinary rich history.
As a millennium-long centre of power, culture and religion the Eternal City has been the cradle of one of the globe's greatest civilisations ever and has exerted a huge influence over the world.
With grand romantic Roman ruins like the Colosseum or the Forum Romanum, millenium-old churches (St. Peter's Basilica), world class museums (Vatican Museum) and graceful fountains, Rome scores very high in sights and has also a solid pedestrian network to offer.
The public transport system possesses some flaws: Local buses are normally overcrowded and the metro is of very limited use for tourists, since it is not passing the city centre.
B.

Best Things to Do in Rome

(Detailed List with Photos and more Information)
These sights and attractions contribute to a sights score of 8.85/10.
PANTHEON 7
Built in 118–128 AD and one of the wonders of the ancient world, this former pagan temple with its elegant forty-three meter high concrete dome was converted into a church in the 7th century.
It remains the best-preserved Classical building in the world and now contains the tomb of the legendary High Renaissance painter Raphael.
Historic Building (World Heritage Site since 1980)
FORUM ROMANUM (Roman Forum) 6
The Roman Forum was once the commercial, political, social, and religious heart of the Roman Empire.
Even though today only a few ruins of this former glory remain, with some imagination you can see ancient Rome come back to life.
Roman Structure (World Heritage Site since 1980)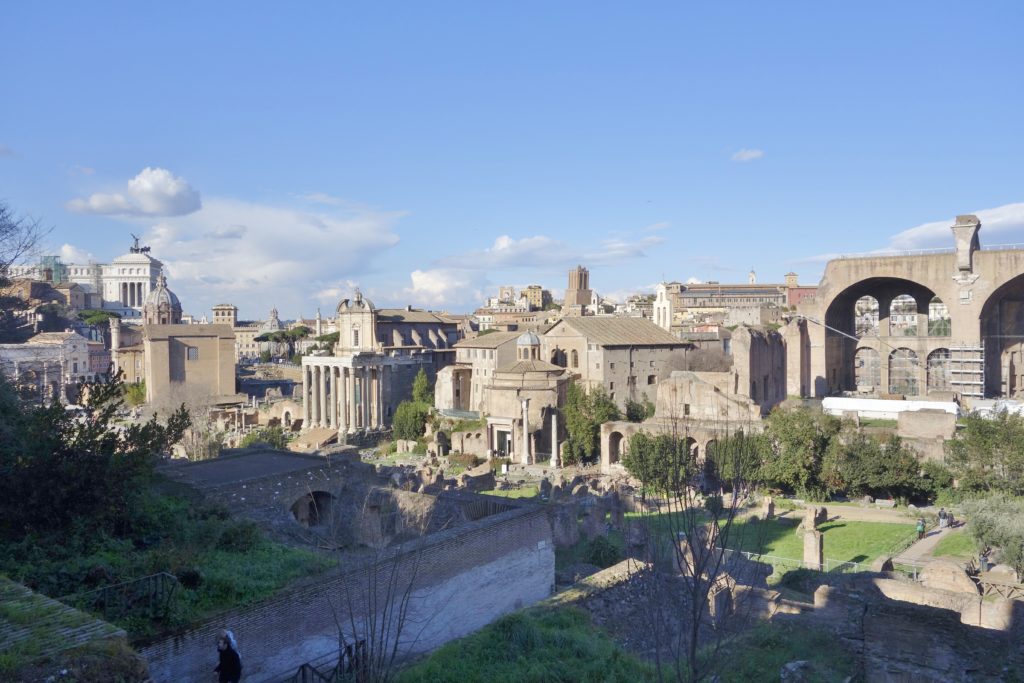 C.

Other Notable Sights and Attractions in Rome
-CHIESA DEL GESÙ (church) 6
-Basilica of Santa Maria Maggiore (church) 6
-Galleria Borghese (museum) 6
-Piazza Navona (square) 6
-Monumento a Vittorio Emanuele II (building with panoramic views) 6
-Forum Traiani (Forum of Trajan) 6
-Palazzo Doria Pamphilj (palace) 5
-Arco di Costantino (triumphal arch) 5
E. Top 10 List of the Best Things to Do in Rome

(including close-by excursions)
COLOSSEO (Colosseum) 9
BASILICA PAPALE DI SAN PIETRO (St. Peter's Basilica) 8
HISTORIC CENTRE 8
Musei Vaticani (museum) with SISTINE CHAPEL 8
FONTANA DI TREVI (fountain) 7
PANTHEON (building, built 118–128 AD) 7
FORUM ROMANUM (Roman Forum) 6
Trastevere (city district) 6
Trinita dei Monti and Spanish Steps 6
Castel Sant'Angelo (Mausoleum of Hadrian, fortress) 6