A.

Strengths and Weaknesses of Saint Petersburg
Saint Petersburg is certainly a world class destination with its excellent museums and palaces (the world famous Hermitage Museum is a magnificent combination of both), splendid onion-domed cathedrals, prestigious theatres, countless canals and bridges.
In addition the fourth largest city of Europe features two truly outstanding excursions: firstly the Peterhof Palace with its magnificent fountains and gardens can be reached in 40 minutes by hydrofoil and secondly the not less impressive Catherine Palace in Tsarskoe Selo, built by the same architect as the Winter Palace, a gilded rococo masterpiece, and home to the famous Amber Room.
Since the Hermitage Museum, the Peterhof Palace and the Catherine Palace each probably will keep you busy for an entire day we recommend at least four full days to explore the delights of Saint Petersburg.
A very high score in sights and nightlife; an extraordinary beautiful seaside location and solid shopping opportunities lead to a remarkable top ten rank for Saint Petersburg in our list.
Russians are certainly not the friendliest people, you will not find many pedestrian zones and the metro is (in flagrant contrast to rivaling Moscow) mostly useless for tourism. In addition, the city is pretty dusty and from time to time you will get some grains of sand in your mouth. While Saint Petersburg is generally safe, the crime rate is still comparatively high. Moreover obtaining a visa to Russia is an expensive and rather cumbersome process.
B.

Best Things to Do in Saint Petersburg (Detailed List with Photos and Information)
These sights and attractions contribute to a sights score of 8.85/10.
HISTORIC CENTRE 7
Nicknamed 'Venice of the North' for its numerous canals and more than 400 bridges, Saint Petersburg's historical centre possesses an outstanding architectural heritage.
The most significant sights are all situated on or near the majestic Nevsky Prospect Avenue, the main artery of the city.
Historic Area (World Heritage Site since 1990)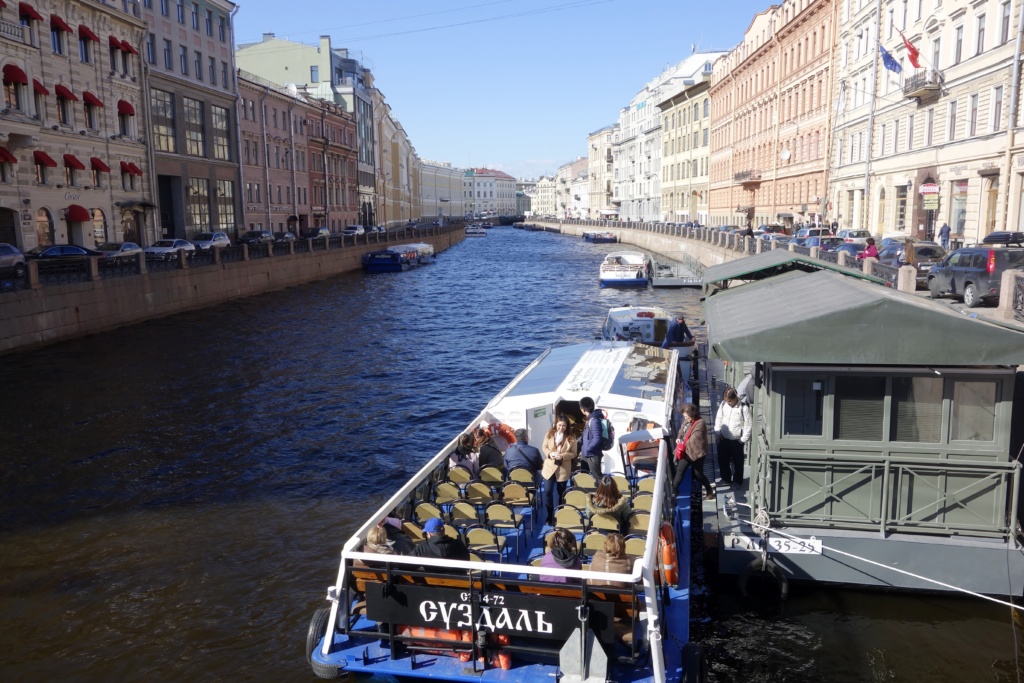 Peter and Paul Cathedral and Fortress 7
The iconic Peter and Paul Fortress was constructed in 1703 on Zayachy Island in the shape of a hexagram with six great bastions as one of the very first buildings in St Petersburg.
The Peter and Paul Cathedral with its needle-like gold-painted spire with a height of 123 metres (404 ft) is one of the most famous landmarks of the city.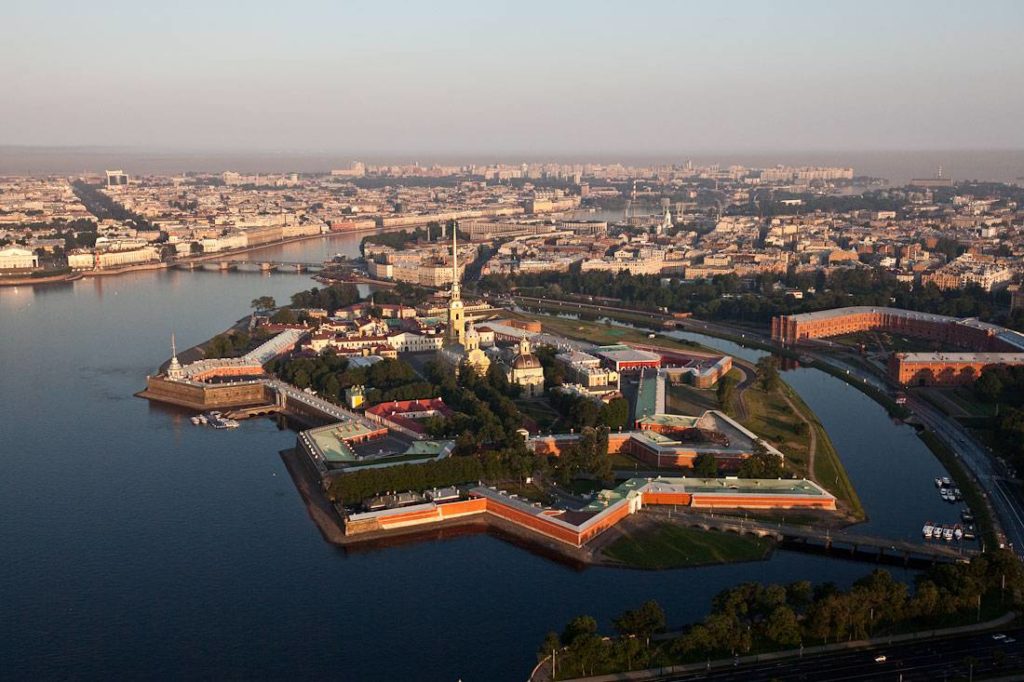 by Andrew Shiva / CC BY-SA 4.0
D.

Best Day Trips and Excursions from Saint Petersburg
PETERHOF PALACE (Grand Palace) and GARDEN (in Peterhof, 50 km from Saint Petersburg) 8
TSARSKOYE SELO (with CATHERINE PALACE and its Amber Room [in Pushkin, 26 km from Saint Petersburg]) 8
The Naval Cathedral of Saint Nicholas (in Kronstadt, 50.7 km from Saint Petersburg) 7
St. Peter and Paul Cathedral in Peterhof (in Peterhof, 50 km from Saint Petersburg) 6
Pavlovsk Palace and Park (in Pushkin, 40 km from Saint Petersburg) 6
E.

Top 10 List of the Best Things to Do in Saint Petersburg

(including close-by excursions)
WINTER PALACE WITH HERMITAGE MUSEUM 9
CHURCH OF OUR SAVIOUR ON SPILLED BLOOD 9
CATHERINE PALACE (in Pushkin, 26 km) 8
PETERHOF PALACE and GARDEN (in Peterhof , 50 km) 8
The Naval Cathedral of Saint Nicholas (in Kronstadt, 50.7 km ) 8
Saint Isaac's Cathedral 7
Palace Square with Alexander Column 7
HISTORIC CENTRE 7
Peter and Paul Cathedral and Fortress 6
State Russian Museum 6
Notable Shopping Centres in Saint Petersburg
In the City Centre:
-Galeria Shopping Centre (290 stores, 197,000 m2, opened 2010)
-Nevsky Centre (70 stores, 100,000 m2, opened 2010)